The MVRDV-designed Valley was delivered to real-estate investor RJB Group of Companies this week. The mixed-use building in Amsterdam's Zuidas combines 200 apartments with space for shops, restaurants, bars, offices, and culture. The building's green layer – comprising 13,000 plants including over 200 young trees and shrubs added in natural stone planters by the landscape design team of Piet Oudolf – will be allowed an initial period to grow and become acclimatised, before the building officially opens in the spring of 2022. The greenery will then reach its final appearance gradually over the coming years.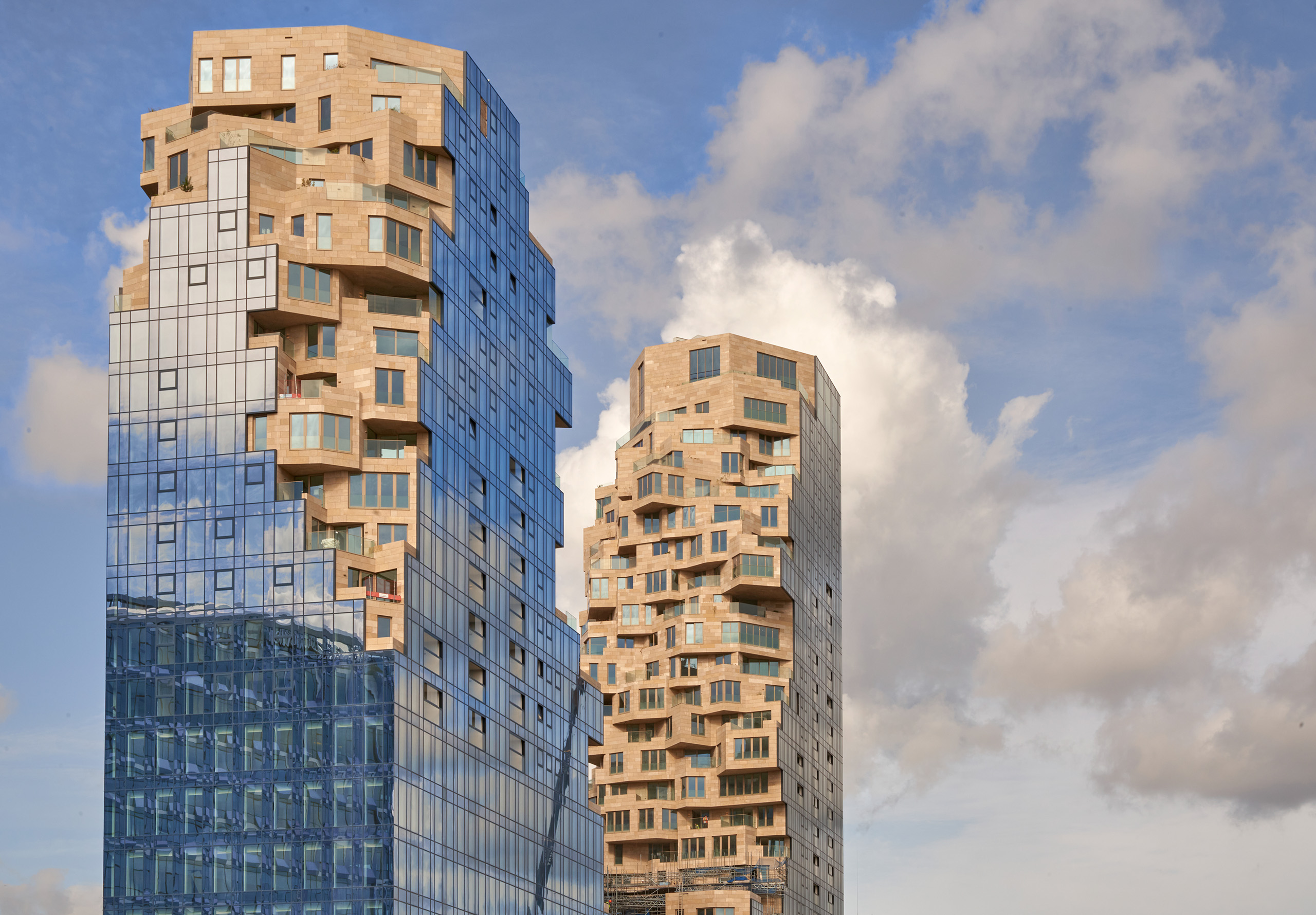 EDGE won the City of Amsterdam's 2015 competition with the design of MVRDV. Valley represents a turning point in the transformation of the Zuidas business district into a lively mixed city district. The ambition of EDGE and MVRDV is to bring a new dynamic to Zuidas and to make it greener in the long term. Construction started in 2017; the complex project was completed in four years by G&S Bouw, Boele & van Eesteren, and Bosman.
Valley shows how urban densification can have a positive effect and still feel human and green. The building has a reflective, business-like outer facade that reflects the Zuidas and visually connects the building with its surroundings. The inner facade looks like it was carved out of rock. Natural stone terraces with perennials flow organically into the valley on the fourth and fifth floors. This valley space will soon serve as a public park, accessible via winding paths and stairs that extend downwards to street level.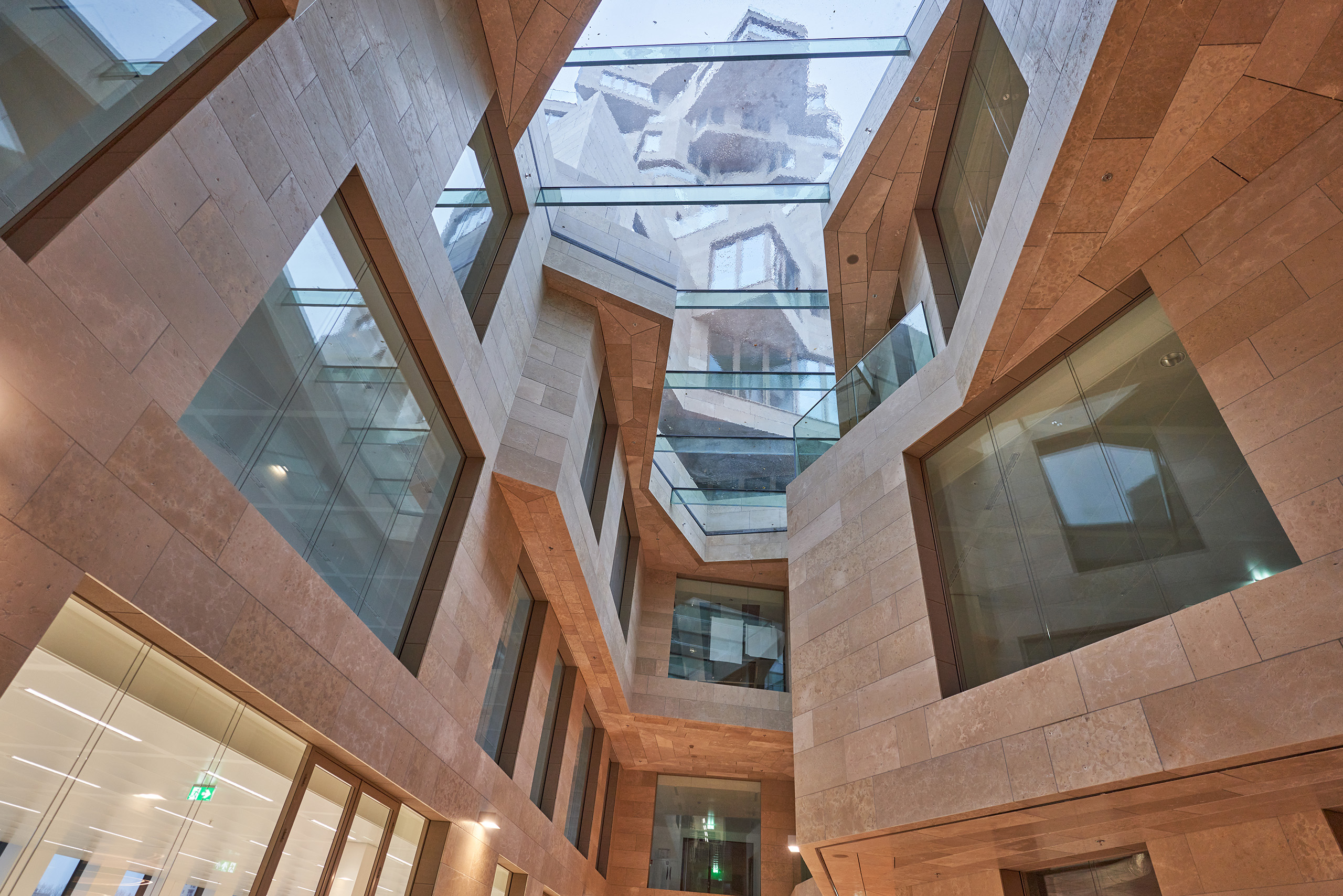 With its three towers, Valley is an eye-catching architectural landmark while also being sustainable, having received BREEAM Excellent certification. The terraced landscape is designed in such a way that every resident has optimal daylight. The many trees and plants on the terraces, which are maintained through automatic irrigation systems and a team of certified gardeners, will have a positive effect on the well-being of the residents.
With the construction scaffolding removed and the two large glass skylights in the building's podium no longer covered, Valley is bathed in daylight and the natural stone stands out even more. Over the coming months, final work will be completed and landscaping will continue, so that the building's layer of greenery can come to fruition in the spring of 2022.
Read more about the design of Valley here.