The 2022 Floriade in Almere, the International Horticultural Exhibition held in the Netherlands once every 10 years, will close next month, with just 27 more days to visit before the expo is closed and the site transformed into a sustainable new residential district of Almere. Opened by King Willem-Alexander of the Netherlands on April 14th, the masterplan by MVRDV aimed to make Floriade 2022 the most urban and most green Floriade to date. Over the past five months, this goal has gradually come to fruition, as over a million individual plants have grown and matured.
This edition of the Floriade Expo is not only about the plants; approximately 400 participants also show the latest innovations, from nature-inclusive agriculture to a sustainable pilot home made from 93 percent recycled plastic. With the theme "Growing Green Cities," this year's World Horticultural Exhibition promises to be greener, more productive, and more sustainable than ever.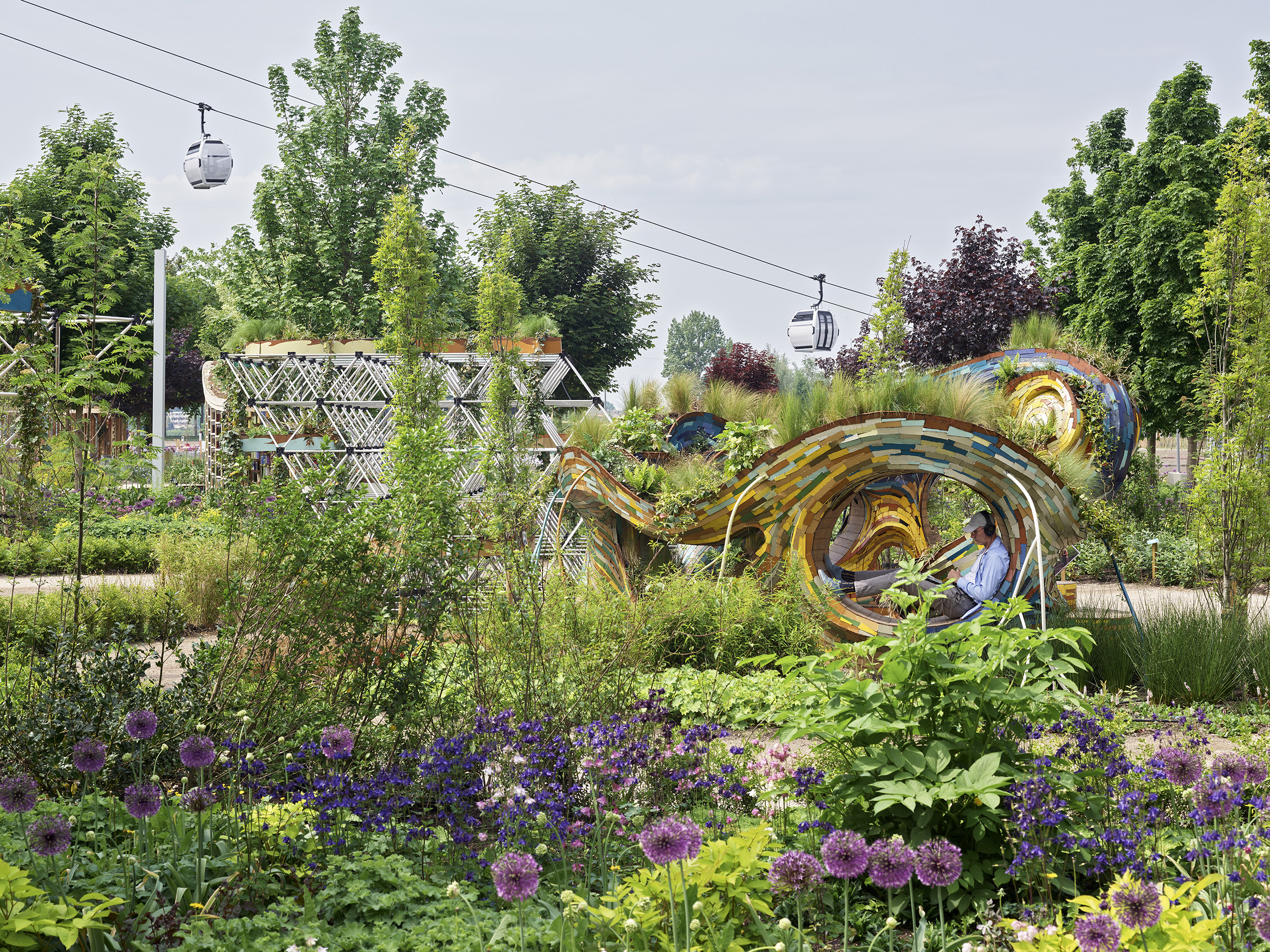 © Walter Herfst
The Expo derives its underlying character from MVRDV's arboretum concept, with the masterplan focusing on plant diversity, health, and the simple pleasure of having greenery all around us. In the refined grid of small streets, plant and tree species are listed in alphabetical order according to their Latin botanical name. In the northwest of the site are species beginning with the letter A, while those with a Z are found in the southeast. Landscape architects Niek Roozen, along with Christian Pfeiffer from the municipality of Almere, developed the technical aspects of the planting, placing a total of 40,000 shrubs, 200,000 perennials, and 1 million bulbs. Dutch tree growers donated 2,800 trees specially for this edition of the Expo. ZUS Architects designed the public space alongside the Floriade quality team.
The ambition was to enrich the 60-hectare site with plants, trees, and flowers, while at the same time exploiting its potential to become an energy- and food-producing city district. The masterplan is therefore not only the basis for the Expo, but also for the innovative, sustainable residential district Hortus, which is intended to become the green counterpart to Almere's city centre on the other side of the Weerwater.
To find out more about visiting the 2022 Floriade before its closure on October 9th, visit the Floriade website.
Or, read more about the Almere Floriade masterplan here.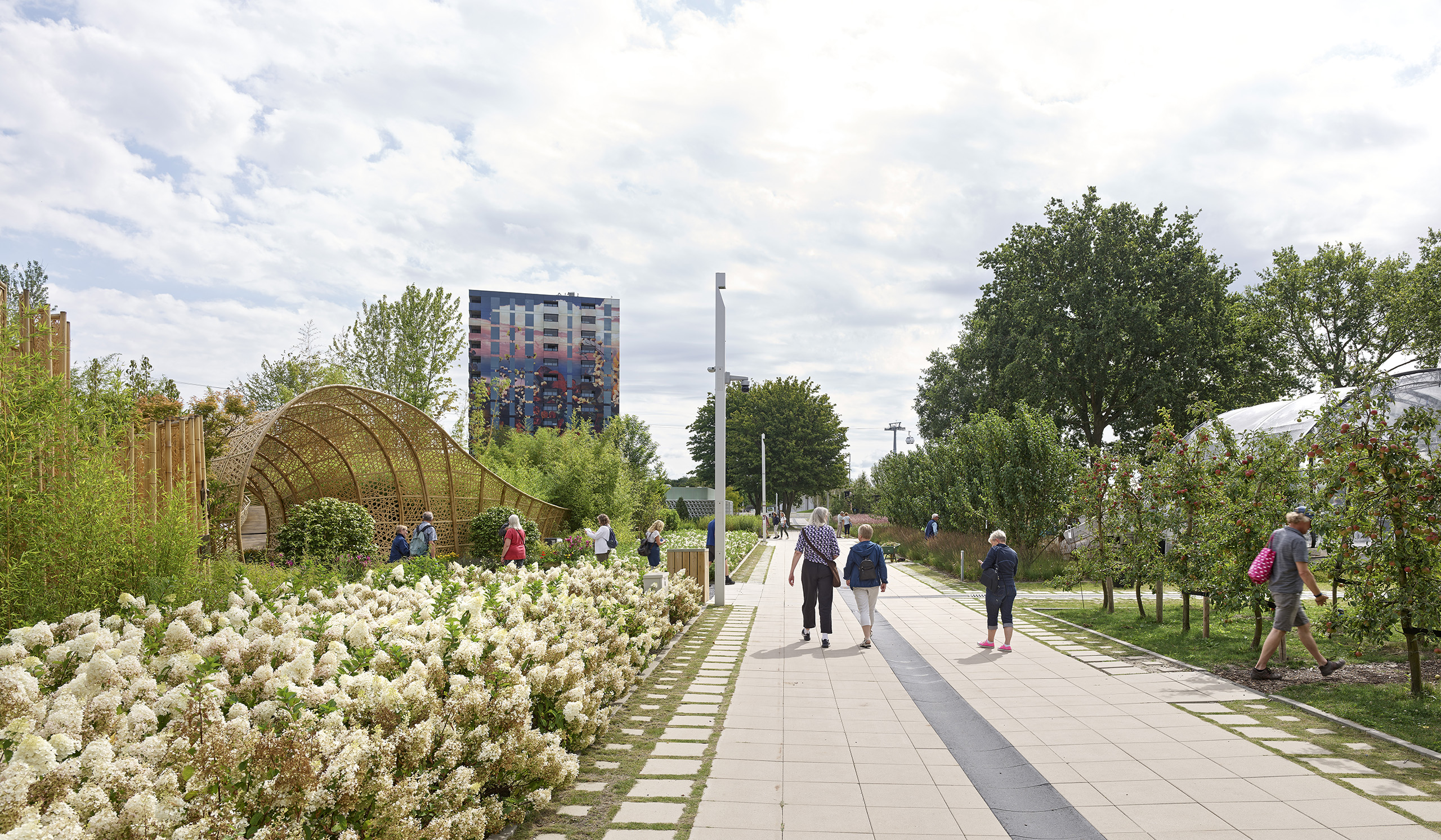 © Walter Herfst