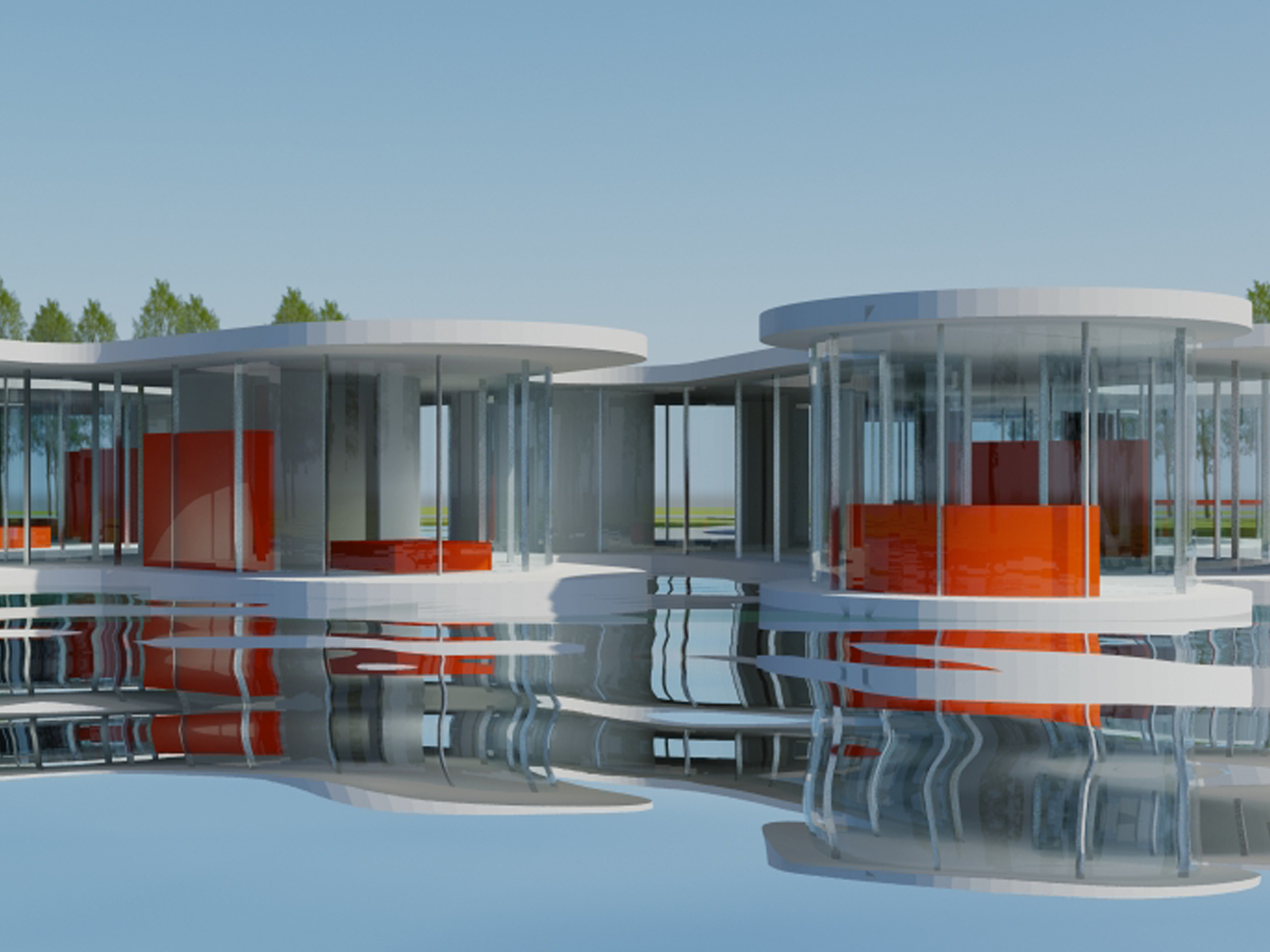 Villa Hunting
Villa Hunting will replace an outdated 1960s house that occupies a site of exceptional (un)natural beauty. In contrast to the many traditional villas that surround it, Villa Hunting embraces transparency. The privacy and beauty of the site allows for a continuous meandering wall of glass, stretching from floor to soffit to accommodate, within its generous folds, the programmatic elements of a large family home.
Location

City

Waalre

Year

2006

Surface

600 m²

Status

Design

Programs

Themes
Located in one of the wealthiest municipalities in the Netherlands, the site is surrounded by a forest of great variety – the result of the municipality's greenspace and planting policies. The many traditional and neo-traditional villas of the area ignore this (un)natural beauty, tending towards manicured lawns and gardens. How to make the most of this setting? How to enhance the lake on the site without destroying it? How to create a building that rests lightly on the landscape rather than encroaching on it?
The Villa Hunting takes glass as its starting point, wrapping interior spaces in a voluminous, curved glass curtain wall. Functional elements such as toilets, closets and technical spaces are accommodated in curved central islands. Sliding glass walls allow for the house to open up whilst integrated curtains ensure privacy.
The villa is designed to maximize the experience of its surroundings. By isolating rooms in individual curved glass extrusions, a sense of isolation is created; the height of luxury in a country as small and densely populated as the Netherlands. It is this dialogue, between privacy and natural beauty, that guides the project's design.
© all rights reserved