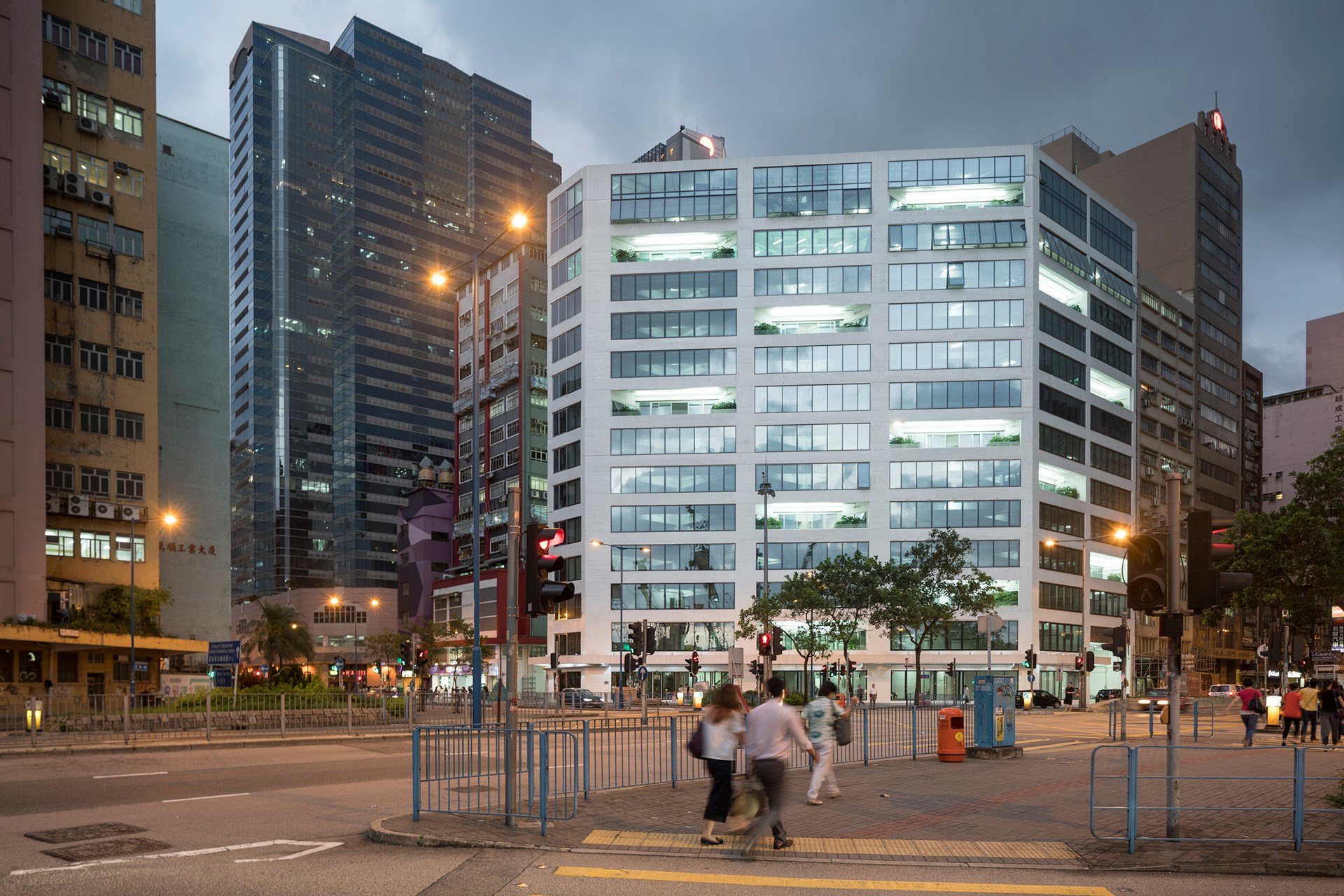 133 Wai Yip Street
The building is stripped down to its beautifully raw and butch primary structure, with all unnecessary trimmings being taken out. Infill was only then added to the building in the form of white paint, glass and stainless steel in order to maintain and highlight the purity of the bare structure. Old and new are easily distinguished, whilst the inner workings of the building are on display for all to see.
Country

City

Hong Kong

Year

2016

Surface

18000 m²

Client

GAW Capital

Status

Realized

Programs

Themes
The lower floors reactivate the public domain through adding a different programme. The ground floor comprises of retail, whilst the two floors above this are reserved for restaurants. A rooftop space, as well as balconies on each floor, gives residents of the building access to the outside; ideal locations to appreciate the views out onto the waterfront.
The former building closed itself off from the street behind with rendered and tiled concrete walls and tiny windows. In order to humanise the surrounding area and create a more approachable environment on all sides, the rear façade has been stripped back and replaced with glazing. Through doing this the communal areas and vertical circulation of the building are exposed, giving pedestrians an insight into the happenings of each office and the movement of those inside.


© all rights reserved