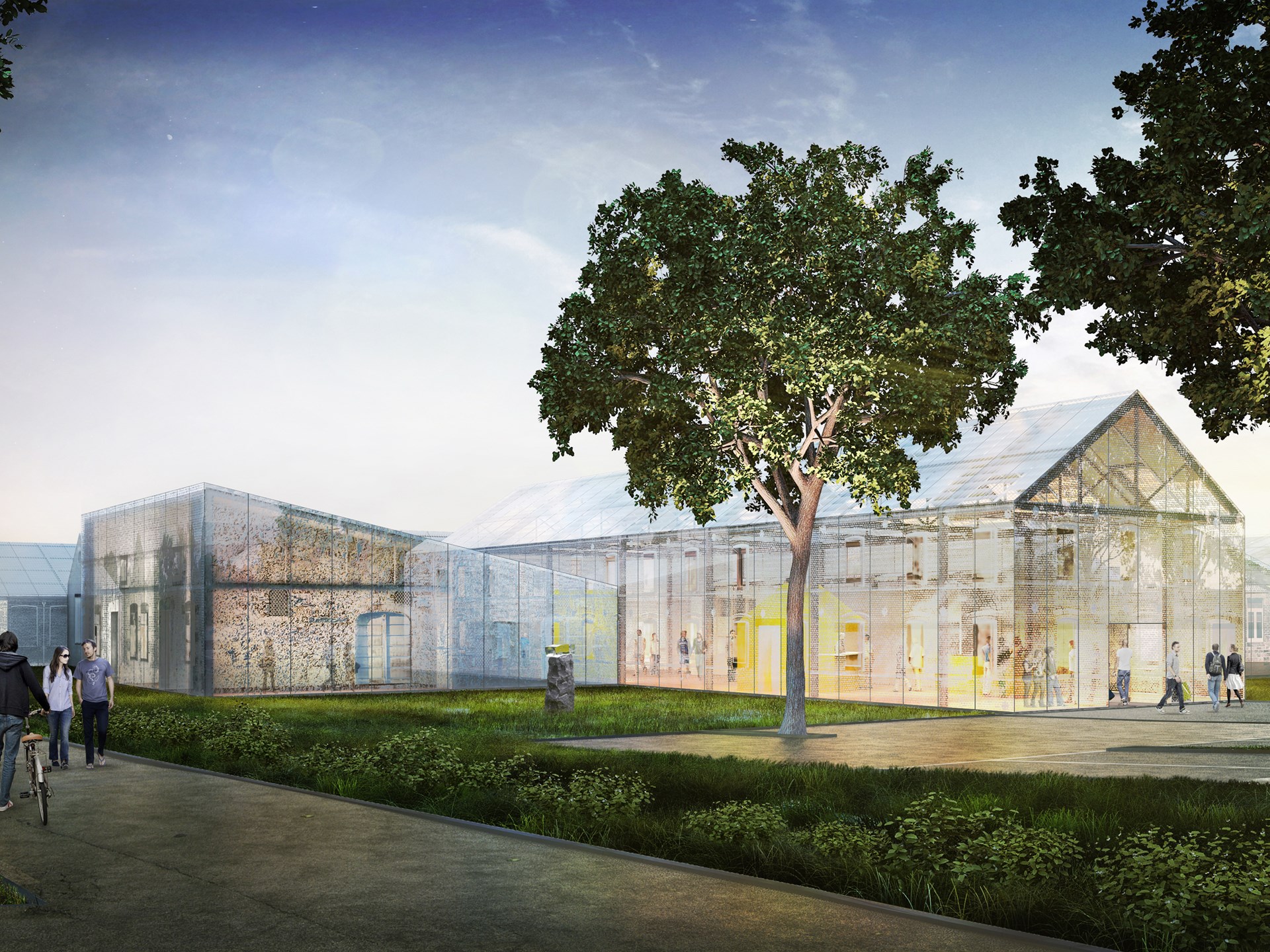 Glass Museum
The architecture of MVRDV's Glass Museum stems directly from the site in which it takes place: a village that has developed around the glass industry. The project collects a wide variety of roof typologies from the village according to their spatial characteristics and distributes them according to the requirements of the exhibition spaces. These volumes are then combined to form a village of different spaces and exhibition contents.
Country

City

Sars-Poteries

Year

2012

Surface

5000 m²

Client

Musée du verre de Sars-Poteries

Status

Competition

Programs

Themes
The visitor's experience is defined by entry into a reception room of sorts, which contains a boutique, cafe and service spaces, and a sculpture garden at the center of the plan. The courtyard creates the opportunity for a scenic route through the building. Various exhibition spaces and an auditorium are oriented around the courtyard, with the north side devoted to non-visitor functions.

The organization of these is clearly defined, and based on principles of zoning. The staff zone is connected to private workshops and has its own logistics route to the north. It is also connected directly to the exhibition spaces. The delivery area, a covered loading dock, is also connected to the northern corridor. Technical facilities are located in the basement museum.


© all rights reserved